May 26th, 2014
Great things are happening at our healing center!
Yelp Review #75+
Michael D.
Mission Viejo, CA
5.0 star rating
4/30/2014
My hairstylist told me how much Anna had helped relieve his pain -
so I had to check it out. Wow – though my severe hip pain hindered
my daily routine, 10 sessions with Anna completed removed my pain!
Combined with other therapeutic modalities, her acupuncture skills
are outstanding, her bedside manner is gentle and caring – and I can't
say enough about how healing her facility is.
Woohoo! As good as it gets! Book an appointment right now on her website.
Don't delay!
Thank you, Michael, for this wonderful Yelp review!
More natural labors!
From Susan, a local midwife.
After my client's water broke with no labor, my first thought was Anna and acupuncture. M came in to see me with no labor and a baby still high and not engaged. She went to Anna's office and even fell asleep during her appointment. Before returning home, I had her stop by just to check on her and the baby. Three hours had past and she came in with the baby's head down in her pelvis and a few mild contractions. Labor started at 10pm and she delivered a few hours later at home, in the water just as she had wanted!
This patient's appointment was around noon in our healing center. The needles were in this patient, M, for about 1-1.5 hours.  Anna used Dr. Tan's Balance Method Acupuncture.  Congratulations on your healthy, happy baby, M!  I am so happy that you experienced your desired baby's delivery.  Have fun raising that amazing and precious child!

From my patient, Stephanie.
After 42 hours of total labor, 8 of which was hard labor and 15 minutes of pushing – Stella Rose was born at 3:14 AM on Saturday, May 3, 2014.
She is 6 lbs 8.5 oz and 20 inches of content, peace and joy. Already such a happy baby with a pleasant disposition. I can't wait for you to meet her!
Here's a sneak peek, from when we got back home from the birth center late Saturday morning…
Thank you so very much for all your work and dedication… There is no doubt in my mind of the great impact you and your expertise had on ensuring the birth of our baby girl was 100% natural, just like we hoped and dreamed!  THANK YOU!!!
Thank you, Stephanie, for your wonderful words of kindness!  I appreciate the time that your husband and you spent with me during a very critical time of your baby's soon-to-be arrival.  I am so grateful and happy that you experienced a wonderful birth.  May you guys have a fabulous time raising this precious angel.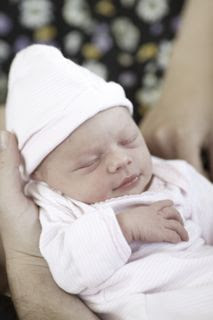 I'll be presenting my second HEALTHY, HAPPY LIFE SEMINAR
this Friday at our healing center.
5:00-6:30
May 23, 2014
RSVP by May 20
Please arrive 5 minutes early, as I will be starting on time to cover a lot of useful information
that you can start applying immediately after the training.
23151 Verdugo Dr., Ste. 114
Laguna Hills
We will be focusing on ACCEPTING CHANGE in our lives.
Fear, Stress, Joy, Sadness will also be discussed.
Here's Angilynn and Anais from this weekend's solo performance.
People who perform in public have experienced a variety of emotions before, during and after their live events. However, a person doesn't have to be live performer to deal with uncomfortable emotions being in front of people.  Some people have anxiety just being in public.  They prefer to stay home and not interact with people they don't know or even people they do know. Some people experience emotional discomfort if they have to do anything outside of their comfort zones.
Change in a person's life can be very difficult to deal with.  New neuropathways start being created in the brain.  This change in a person's brain can cause hormonal changes, which cause the person to have unpleasant feelings.  Resistance to change is generally what most people experience, especially during the initial stage of a big change.
Embrace the changes in your life.  During my second live training this Friday, I will be sharing some current and previous stories in my own life on how I've been able to embrace the wanted and unwanted changes in my life and how I always benefitted from those life experiences.  When I allowed them to, the changes in my life always created a better path for me, thus a better path for my family.
If you have ever enjoyed our private consultations and your physical, emotional and mental well being benefitted from our talks and treatments, you will enjoy my second live training this Friday.  I hope to see you there!
Thank you, Jasmin, for sharing the incredible talents of your many students!
I just finished one of the most incredible, moving and unique novels that I have ever come across.

Please support this author's fabulous debut novel!

https://www.facebook.com/author.jlshepard

Do get the printed version on Amazon.  You will enjoy it and you will want to watch the movie!
Cheers to overcoming your fears, J.L. Shepard!
I am so proud of you and all of your accomplishments.
I dedicate the pictures above to the women that I am currently treating for fertility.  Please stay positive.  Keep your goals in front of you and keep working on yourselves physically, mentally, emotionally and spiritually.

Stay true to your desires.

For those of you who are mamas because of our work together using the POWERS of Chinese medine to have become mothers NATURALLY, please send me your babies' printed pictures.  Their pictures on our walls give strength and hope to so many women who want nothing more than to be mommies like us.

I worked 10 years on my health before I tried becoming pregnant.  That's not feasible for most women because of time constraints and levels of patience.  However, if you stay true to your health and stay as patient as possible, miracles do happen.  You're looking at the two biggest miracles of my life.  My periods were VERY different in 1994.  They became PERFECT in 1996.  When I was finally ready to grow a family in 2003, the magic easily happened and again in 2009.  My children were born in 2004 and 2010 when I was 30 and 36, respectively.  I achieved natural pregnancies by achieving a perfect period and perfect health.

Perfect menses:

28-32 day cycle

3-5 day period

No PMS

No clots

Bright red blood

No symptoms of ANYTHING before/during/after: physical or emotional

I also achieved total wellness in patterns such as sleeping, skin, mental health, bowel movements, digestion, cardiovascular, etc.  I also do not suffer from pain and, if I do, I treat myself instantly and frequently until the symptoms are all gone.

Congratulations to LS, my current patient who is in her second trimester and to AL who just delivered her second baby a few months ago.  Both patients are 40 years old.  LS was treated with only acupuncture. AL was treated only with herbs being that she lives in San Diego.

Thank you for your trust, Southern California!

Love and light,

Anna
Anna Dolopo, L.Ac.
23151 Verdugo Dr., Ste. 114
Laguna Hills, CA 92653