I am so proud to announce that all 3 of the cases below belong to MEN.  More MEN are coming into my practice.  Boy, have things changed since 1994!
Improvements in our healing center:
1.  49-year old man came in on 9/27 for severe ankle and gout pain.  His left ankle pain started 5 years ago.  His right big toe started having excruciating pain due to gout 5 months ago.  The left ankle would cause him severe pain in the middle of the night for no apparent reason.  His gout pain in the right toe was so bad that he had not been able to wear shoes for the past two weeks.
During the first treatment, the patient felt 50% improvement in his left ankle.  The gout pain also improved, but just slightly.
The patient returned for acupuncture therapy on 9/30.  His left ankle had improved by 50-60%.  The swelling was completely gone.  His right toe pain due to gout improved by 40%.  The swelling in the right toe/metatarsal area improved by 30-50%.
***It should be noted that the patient can now wear shoes without any pain.  He wanted to emphasize how important this improvement means to him.  The patient is a president of his company.  We all know how important it is for presidents to wear shoes.***
Total cost for INITIAL visit to achieve these significant results: $100.
No more Diabetes!
10/3/2009
I have been seeing Anna for now about 2 years. Since then my life has turn around a lot.
I had my blood checked last week. I haven't had it done in 2 years.
Back then the medical doctor said I was a Type II Diabetic with a blood glucose count over 200. Since then, I've changed my eating habits.
I also had some other problems. Then I started seeing Anna with some health problems.  My hand and arm would fall asleep.  I did not sleep well. I had a few cysts.  Now I am better thanks to Anna (not to my medical doctor). My hand and arm are significantly better. They don't really fall asleep anymore.  I sleep better.  My cysts are gone.   As for my Type II Diabetes, the doctor called me last Friday and told me that my blood work is excellent!
My blood glucose level is now normal and everything else is in range.
I owe Anna a lot for the all the changes in my life and health. She also helped me to stop smoking. When I have any problems come up, I see Anna and she takes care of them. She is great and much better than some medical doctors.
Sincerely,
Guy R. Webb
__
New patient with great results.  These results were revealed at treatment #7 within just several weeks of acupuncture therapy.
Hi Anna,My results have changed from getting consistent reading of 160 to 170 in the mornings after I wake up and before I eat or drink anything to readings of 130 to 140. Although this may not seem significant I have to let you know that I have been getting the higher readings for several years, and since I started with you I have had the step down in the readings which I am very pleased with and excited about. In addition I have taken to drinking green tea as my drink of choice, either hot or cold and with no sweeteners added.
Thanks for your help, and I look forward to further improvements in all aspects of my treatment regime with you.
Regards,
N.G.
___
We are  proud to announce our Reviews on Yelp!

Please write your review on our services and help us grow exponentially!

I have been reviewed 33+ times on Yelp.  They are on my blog and FB (business).
Today, 6 reviews are showing on Yelp.
Thanks so much for your dedication and patronage since 1999!
___
Some of our testimonials that can be found at:
In great health and happiness,
Anna N. Dolopo, M.T.O.M., L.Ac.
The Acupuncture Alchemist
I am committed to providing the most
EFFECTIVE
RELAXING
AFFORDABLE
acupuncture experience in ALL of Southern California!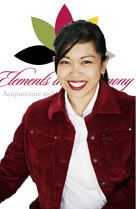 cell/text: 619 341 4341
Committed to providing the most effective and relaxing
acupuncture experience in ALL of Southern California!
23151 Verdugo Dr., Ste. 109
Laguna Hills, CA 92653
Please read more about my work at: